Brands
We stock products for your home and garden from many respected manufacturers and brands!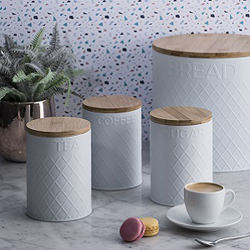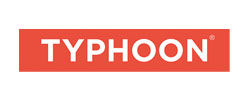 Offering a wide range of beautiful products at affordable prices, Typhoon products are made to suit a wide range of kitchens and households for their everyday cooking, serving and storage needs. Design focused, there are designs which are bold and glamourous to muted and minimalist – you are bound to find something to suit your style.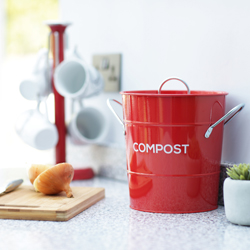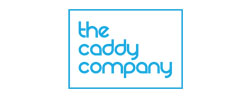 Specialising in compostable bags and kitchen caddies, The Caddy Company make disposing of your food waste easy. With no mess, or basic plastic caddies, there are a range of caddies to choose from which are sure to match every kitchen. Making you excited to show off your compost bin to all your friends and families.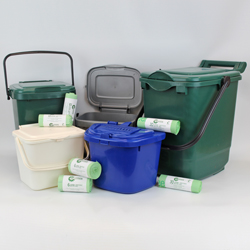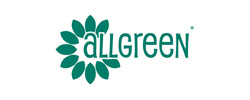 All-Green are specialists in food waste recycling products and we at Auntie Morag's are proud stockists of their large range of compostable bags and caddies. Helping you get rid of your household waste and living a more eco-friendly lifestyle.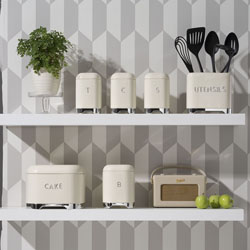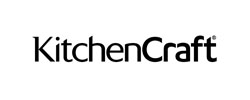 Originally established in 1850 by Thomas Plant, KitchenCraft are a leading global provider or kitchenware, tableware and other home products. All high quality and inspiring, there's something for everyone's home that will make you smile.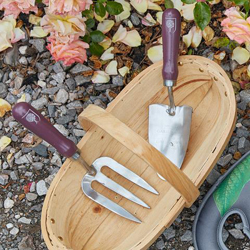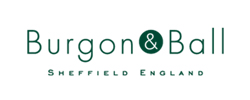 Burgon & Ball are one of the leading suppliers of garden tools and their quality designs make them some of the best you can buy on the market. Collaborating with respected and established designers, they have tools that are stylish and desirable – making them that perfect gift for a keen gardener.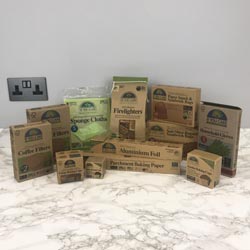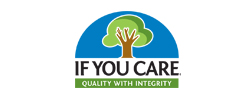 If You Care products are produced with a view to reducing the amount of waste in our waste streams. Their intentions with their product creations are to leave nothing remaining after the product has been used and properly disposed of. Even the packaging is made from recycled cardboard which is designed to be recycled again.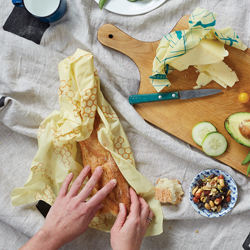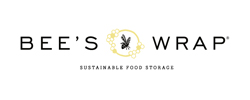 Bee's Wrap was founded in 2012 by Vermonter Sarah Kaeck when she asked the question – 'How can we eliminate plastic in our kitchen in favour of a healthier, more sustainable way to store our food?' By infusing organic cotton with beeswax, organic jojoba oil and tree resin, she created a washable, reusable and compostable alternative to plastic wrap. All in different designs and sizes, there is no need to use cling film anymore.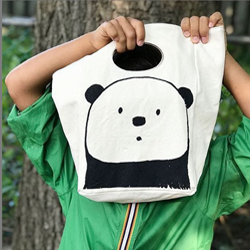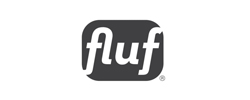 Fluf make high quality organic cotton reusables that are healthy and safe. Everything is effortless to use and machine washable. They are all about sustainability, attention to detail, uncompromising quality and original design. We stock their gorgeous lunch boxes which are perfect for children and can bring a smile to their faces at their meal times.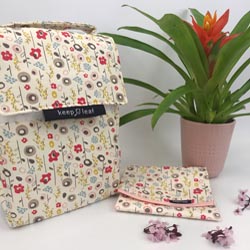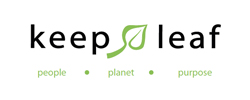 Keep Leaf design with the environment in mind. Their focus is on beautiful, well designed products that are made with sustainable fabrics and that promote reuse. Their range includes food wraps, insulated lunch bags and baby bibs. We are so excited to be stocking their range!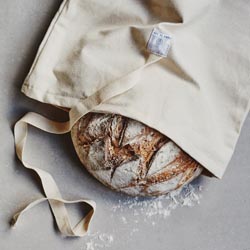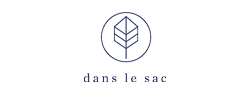 By offering consumers a sustainable and reusable product Dans le sac's goal is to encourage people to reduce their consumption and dependence on plastic out of a concern for both the environment and their health. They believe every action counts and can even have a significant impact; therefore, we are proud to stock their innovative and easy to use bread bags.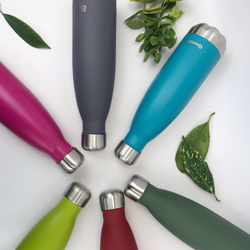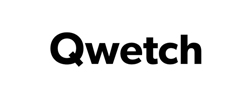 Qwetch is a French brand of stylish infuse flasks and insulated bottles designed to reduce the purchase of disposable hot and cold drinks. Qwetch uses stainless steel materials which are safe to food, unlike aluminium or plastic.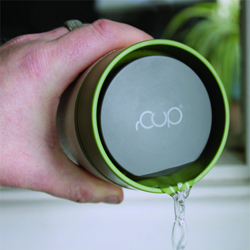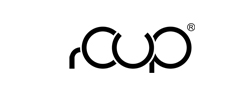 Welcome the new and innovative rCUPs, not only environmentally made from recycled paper cups – this reusable coffee cups means you can say goodbye to using disposable coffee cups knowing that you are helping make a difference. What's more is that this cup was designed to be 100% leak proof and for 360° drinking so there is no need to drink through a small hole anymore.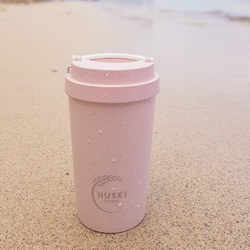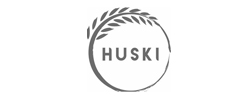 Made from 100% recycled rice husks, this coffee cup not only helps you do your bit for the environment the production of these cups also helps do the same. This is because disposing of rice husks pollutes the air, however by using them for the material in these coffee cups, Huski Home are helping to reduce the impact on our environment. Even better – they are biodegradable, meaning when you are finished, they will naturally break down overtime!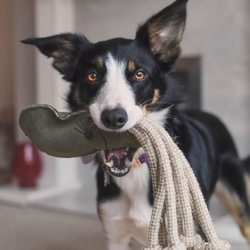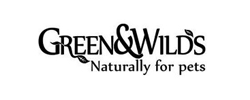 It can be hard to find dog chews and dog toys that are natural and sustainable. But look no further, we have a full range of Green & Wilds hardwearing chews and eco-friendly dog toys. Meaning not only you will be doing your bit for the environment; your dog will be too! Keeping everyone healthy and happy.